VCAT finding regarding 37a and 37b Farnsworth St Castlemiane
(Mathieson vs Mount Alexander SC)
In 2021-2022, a neighbourhood group took a Mt Alexander Council decision regarding a permit application for two townhouses to VCAT.
The townhouse designs were for two small subdivided blocks from a property listed on the VHR.
The townhouse blocks, while not on the VHR listing, were covered by a local heritage overlay HO668 'Camp Reserve and Environs'. The blocks themselves are central in an area regarded as a heritage precinct. The VCAT member refused a permit on heritage grounds.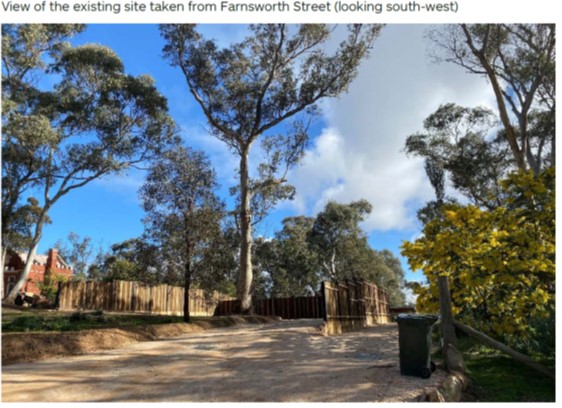 Download VCAT finding here: